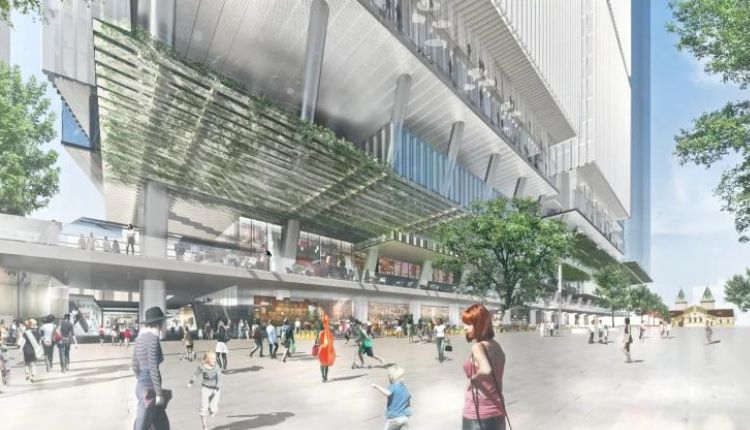 Well, mate, strap in for a thrilling ride because I'm about to let you in on Sydney's best-kept secret: parramatta restaurant. Picture this: A scintillating blend of cultures, a hotspot of tastes, where each corner holds a culinary surprise. You might think I'm kidding, but trust me, it's like diving headfirst into a food-lovers paradise.
As you meander down Parramatta's vibrant streets, you're suddenly amidst a gastronomic melting pot. Seriously, it's like a food fair that never ends. One moment, your tastebuds are tantalized by Thailand's fiery Pad Thai, and the next, you're in Italy, enjoying the comforts of homemade pasta. It's like having the world on a plate. That's Parramatta for you.
And just when you thought that was all, Parramatta throws in a curveball. The fusion joints here are a different ball game altogether. You find yourself at a Chinese-Mexican fusion that's like a flavor explosion, and then there's a quaint French-Vietnamese bistro that's got the best of both worlds. These aren't your typical restaurants; they're portals to a universe where creativity and cuisine meet.
What's truly remarkable about Parramatta is its reflection of a diverse, rich history through its food scene. You stumble upon these enchanting heritage buildings, each telling a story of a bygone era, now bustling with patrons enjoying their meals. Imagine having your dinner in a 19th-century mansion converted into a chic eatery or an industrial building turned into a rustic diner.
Of course, it's not just the food but the ambiance that adds to the magic of the place. Picture this: dining under the starlit sky amidst twinkling fairy lights or experiencing the vibrant buzz of an urban setup. Perhaps you prefer the quiet corner of an artsy café. Parramatta's got something for everyone.
But that's not all! Parramatta knows how to keep things interesting. You can attend trivia nights or live music sessions while enjoying your meal or maybe even take a cooking class. The dining experience here is not just about the food; it's about creating unforgettable memories.
And for those who are mindful of their food source, you'll love Parramatta. Many local spots here are all about farm-to-table, serving fresh, seasonal produce straight from the farms. Not only do you enjoy a delicious meal, but you're also contributing to sustainability. It's a win-win!
The common thread that holds Parramatta's culinary scene together is classic Aussie hospitality. Here, you're more than just a customer; you're part of a big, warm family. Whether you're a seasoned foodie, an adventurous diner, or just someone in search of a hearty meal, Parramatta is your destination.
In essence, if you want to embark on a gastronomic adventure filled with surprises, laughter, and maybe a few extra pounds, the restaurants in Parramatta are your ticket to paradise.
So, excited to dive into Parramatta's food world? Great choice, mate! But before you embark on this food adventure, let me share some tips to make your Parramatta dining experience truly memorable.
Remember, Parramatta is a culinary kaleidoscope. Craving juicy kebabs, indulgent burgers, authentic pizzas, or spicy curries? Parramatta has a place that'll hit the spot. Don't shy away from trying something new. That's what makes the food journey in Parramatta thrilling.
Fusion fans, rejoice! Parramatta's culinary scene is dotted with imaginative blends of global cuisines. Italian-Thai, Mexican-Lebanese, you name it. And the best part? Trying to guess what's on the menu. Your tastebuds are in for a joyride.
When in Parramatta, don't miss out on the eateries set in heritage buildings. These places seamlessly blend old-world charm with modern culinary trends, making your dining experience nothing short of enchanting.
But food is just part of the story, right? The vibe matters too. From buzzing urban-industrial settings to quiet romantic nooks, Parramatta's got a variety of vibes. Keep the kind of experience you want in mind when picking a place. A lively venue for catching up with friends or a cozy spot for a romantic date, Parramatta has it all.
Also, keep an eye out for events at Parramatta's restaurants. Trivia nights, live music, cooking classes, you name it. It adds a fun twist to your dining experience. So stay updated with their events calendar.
Parramatta is also known for its sustainable dining options. Many restaurants source ingredients from local farms, ensuring you enjoy fresh, flavourful dishes that are eco-friendly. So, if you care about where your food comes from, you'll feel right at home in Parramatta.
But above all, enjoy yourself! Dining in Parramatta is more than just a meal; it's about making memories. So take it slow, soak in the vibes, savor the flavors, and enjoy the company. You might just find your new favorite dish!
Lastly, let the warm Aussie hospitality envelop you. The folks in Parramatta take pride in making their guests feel welcome. So, if you're unsure about the menu, ask for recommendations. They'd be happy to guide you.
As we're chatting about Parramatta's dining, it's worth mentioning the buzzing café scene. From quick bites and laid-back brunches to a strong cup of coffee, Parramatta's cafes have you covered. And don't forget the irresistible pastries and desserts. So, make sure to leave room for some sugary delights.
There you go, mate! With these tips, you're all set to navigate Parramatta's diverse and delicious culinary world. Enjoy the adventure!